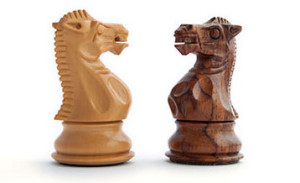 Your Student's Next Move.
Congratulations on being the proud parent of a college student! You have gotten your child 80% of the way there and have made a significant investment in your child's future along the way. By 2012, the US. Department of Agriculture estimates that you'll have spent $234,900 on each child—and that's excluding college costs. The next, and arguably the most critical and challenging piece of the puzzle is making sure that your student is able to "launch" into the post-collegiate world of work.
Like so many parents, you dropped your students off at college with the expectation that you will return for graduation in four years and be greeted by the next rising star at Google, IBM, Boston Consulting Group, Teach for America, The World Bank or the Department of Homeland Security, but at the end of the day as a parent who wants nothing more than for their child to be as prepared for the challenges and rigors of work and life, your concerns are:
What resources do they have access to?
How can I be sure they are taking full advantage of the resources at their disposal?
How do students navigate their job search in an era of Pinterest, Facebook, Glassdoor, Linkedin, outsourcing, startups, etc. etc.
Will they "hear" advice that is coming from me, their parent?
As a parent do I understand the nuances of navigating today's job market?
Who is holding them accountable while they are at school?
But ultimately they boil down to one overarching and critical question: How can you, as a parent, increase the likelihood of their success?
It's Time to Get "Unstuck".
You have done everything in your power to help your child get to this stage of the game by acting as a resource yourself or securing professional assistance with tutors, SAT prep, admissions counseling, and athletic coaches, all with the hopes of providing your child the best and brightest opportunities and future. Doesn't it make sense to secure a dedicated professional whose sole purpose is to focus on their successfully getting out of college? Students will change careers between 7-10 times during the course of their professional lives. They will spend approximately 90,000 hours at work during their careers, not including commute time. People spend more time at work then with their spouse or children, which is why it is critical that they 1) identify their interests and passions and how they translate into the world of work and 2) adopt an approach and strategies as well as build skills necessary to not only successfully obtain their first job but that they can also utilize for their entire professional career.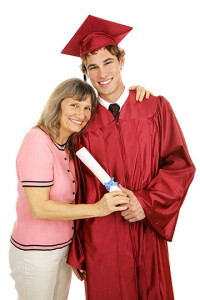 Are you convinced that your son or daughter's collegiate experience is being maximized and will fully prepare them to be competitive upon graduation?Click here to read what one parent, who happens to be an Associate Dean at American University, had to say about her experience working with ERC and how we helped her son, a student at the University of Maryland, get "unstuck" and launched.
If you have any questions or concerns, please contact us atinfo@elephantintheroomconsulting.com.